Betrayal. Hurt. Loss. Relationships. Sisters. These are all terms that come to mind when I think of two significant people in my life. I've been silent about it thinking that I didn't want to put into forever ink what I couldn't take back and what might hurt the possible future I might have with these two wonderful women. Although, now I think that this is a blog I need to write as it weighs heavily on my mind and my heart. I am certain that there are other widows out there who have experienced these same things, unfortunately.
I wrote recently about a renewed hope that I had in a lost friendship. I was vague about the details as I don't know who, if anyone, in her circle reads my blogs. I didn't want to add pressure to a very new beginning and weak foundation. I feel now though that I want to disclose what has transpired, how I've been impacted and how I'm coping. I think the loss of a friendship of our calibur is significant. I have had to grieve a long side grieving for my husband. It has been unimaginably difficult and there is not a clear cut way of how to handle it.
Those who are closest to me know that my best friend of more than 20 years broke up with me less than 2 months after my Paul took his last breath. To add insult to injury, she did not give me any reason other than she didn't want to speak to me. To say I was devastated is a gross understatement. I do not have the vocabulary to accurately describe the amount of pain this brought me. I can not begin to tell you what it does to a person to lose two of the most solid pillars of their life in the matter of 2 months. The only way I can begin to explain is to first tell you how important she was to me and how close she was to my husband. Paullium is what she called him; Ab-zilla is what he called her. He considered her his sister and his mother was thankful that her only child got to experience the love of a sibling as he had found it in her. When her parents turned their back on her and she was leaving her toxic marriage, Paul did not question me for a second when I asked if she could move in with us. Her and her two young girls lived with us for months in our mediocre 1100 square foot home. There were many evenings that we shared as a 'family'. Those girls were like our children. They loved their Paulie. And when they got their own apartment, we enjoyed times together there as well. We liked to Jingle Jammie shop at Old Navy and have pj evenings. The girls loved to have ice cream just like Paulie. The marshmallow gun fight we had just that one evening is a memory I won't ever forget. That last year Paul was here, we had a lot going on in our lives as did she. She wasn't around as much. She worked a lot. Paul constantly invited her over and asked me if I thought he did anything wrong. He missed our times together. So did I. He still loved her dearly.
The night he died. She was my first call. The night was a blur but I remember her arriving promptly at our newly built home (we'd only owned it for 4 months). I remember her face as she looked at me, as  she stayed strong for me and she comforted me. And when the funeral home people arrived, she took me in her car and drove around while they took his lifeless body. She slept with me that night and for I don't know how many nights after that. She went to the funeral home the next day to make arrangements and sat in that room with me with my mom, his mom and his grandmother as we made arrangements that I wasn't prepared to make. She was there as I made the decision to cremate him against his family's wishes. And as I cried copious amounts of tears that night, she stroked my hair. She wrote his obituary. She stood by my side. She was everything I didn't even know that I needed. Paul and I were supposed to go on this family trip around New Year's that year. The tickets were already bought. And she took his place and we went to Florida to meet up with his family. I'll never forget that trip. She was deathly afraid of rollercoasters but she got on them with me. We met up with a friend at Cocoa Beach, we all drank wine and spread some of his ashes. We were planning to get tattoos in his honor on her birthday (NYE) but in a terrible turn of events I wasn't able to go–my car blew up, Mollie ate a bag of Dove chocolate which landed her in the puppy ICU. I spent that first NYE without my Paul, by myself, in our house and I cried all night. She got that tattoo. I was so upset with her. But I had already started to develop this new life's motto to live as if it's your last…and I texted her the next day to tell her I was upset about that night but I wanted to let it go.
My life, again, was never the same. I'll never forget being at I-240 & S Sante Fe at a red stop light. It was January 3, 2015. I had called her twice. She never answered. I told her I wanted to see her, to bring the girls their Christmas gifts, to bring her birthday gifts and to show her my brand new car. She told me she was busy. I told her I'd come to wherever she was. She told me that she didn't want to talk to me. I asked her for how long. She told me that she didn't know. In true dramatic girl fashion, I asked 'ever?' and she responded 'maybe'. That was the longest red light ever. And I could have sworn I felt my heart literally break all over again. I would go months before she gave me any inkling as to why she never spoke to me again.
After 20 years of friendship, we have seen our fair share of fights, ups/downs, good times, better times and everything that lies between so I just KNEW that this would blow over. No way my best friend was no longer my bff. I can't even tell you how many hours I spent analyzing what went wrong, what I did and trying to figure how to fix it. I was going to counseling twice a week at this time and I'm thankful for that. Had I not already been in grief counseling, I swear that my mom would have had to commit me. My therapist assured me that it would pass and to focus on what I could control–and those were my actions and reactions. I tried really hard not to hound her. I tried not to be my typical self. I'm the person who will work at something, rearrange it over and over until it's unrecognizable. You know the type. So I just sent her periodic messages. Funny memes. Sweet texts. No response.
It wasn't until months later when she would text me to ask about a blow up mattress that I would get a response as to what happened. In short, she didn't feel that she could be the friend I needed, that she couldn't be a friend to me. She told me that she would never be able to talk about a break up with a boyfriend or such…because any 'bad' thing that would happen to her would never compare to my loss. She told me that she was resentful of me…that she thought I lied about my dog being in the hospital and that something I said upset her. I said something to the extent of 'this is the worst day ever' and that that wasn't true because Paul died. I tried to reason with her. To tell her that I loved her. To tell her that I would never compare losses. That I don't think that way. That I was better now and that she didn't have to hold me up like she did within that first month that he died. That I was in therapy and I was doing better. She ultimately told me that we grieve in different ways…that basically I bathe in his memory and she wants to push it out and forget it.
I have reached out to her since periodically. I've tried many different ways of 'getting over' this. I've tried letting her go, cold turkey. Tried to just not think of her. That just didn't work for me. I tried to 'get it right' in my mind. To try to accept 'it is what it is'. I tried to be calm and let it just be. Never to text her. Okay…maybe just a couple texts. Share just a picture.Nothing has really 'worked' for me. Well intentioned friends and family have given me their wisdom "you're better off without her" "just focus on your positive relationships" "she'll come around" "it'll blow over". I try to put her out of my mind but I just feel like there's this missing piece. Like it's incomplete. I've gotten better though. I'd say for about the first 9+ months, I literally had to tell myself 'no, Jessica. She doesn't care' every time something happened that I wanted to tell her. It was like unlearning a habit. It's gotten better. I still feel compelled to reach out to her but most often stop myself. Such wasn't the case of the 4th of July this year when I reached out to her with a memory. That day was amazing. I had hope for the first time within a year and a half. And she told me she wanted to talk. And we did, text, for the next few days and it was so great. We planned to meet but that day came and she cancelled at the last minute. The messages stopped. I felt like a girl that belonged in that movie 'He's Just Not that in to You". I tried to resist but after several days, I texted her. She just told me that she hadn't intended to ignore me and life was busy.
I was crushed. Again. Lisa and I had a long talk that evening. She told me I had to stop. I had to stop reaching out to her. That I needed to see what she was saying…and all her actions are saying that she just doesn't care..at least not right now. And she said those words "she just doesn't want or can't be your friend". And I was overwhelmed with emotion…I was heart-broken. I was embarrassed. I was sad. And the next day I downloaded self-help books trying to reach at something to help me find myself some peace.
That was almost 3 weeks ago. And still, I didn't get it. Not until last week. When I had a terrible accident. I don't even know why I did it; maybe I was trying to tug at some type of heart string…look for some glimmer of love…but I texted her a photo of my wreck. She texted back and did ask if I was okay. And the next day, I got it. Exactly what Lisa said "she just doesn't want to be your friend". She isn't a bad person. I hope I haven't painted her in a negative light. She's just a person. And I can only speculate as to what exactly happened. I don't know. I probably never will and I'm learning to be okay with that. My dearest friend Kati, my calm sense of reason, gave me the best analogy about wounds and experiences. I wouldn't do it justice by trying to reiterate her words but the jist of it is that she was a huge part of my life and who I am. We had some AMAZING memories and times together that have forever changed my life. And I'm going to get to that point when I think of her or of a memory and I feel that pull at my heart that I will think 'yep, it hurts because it was that good'. I'm trying to think of her kinda like when I think of Paul…like when I cry and my heart quite literally aches; I KNOW that it is because our love was something special, something truly great and that it made my heart bigger. It's amazing to me but I am not bitter. Not even a little bit. My therapist asked me earlier last year to think about how I would feel if she came back a year later and if I'd be bitter. And I'm not. I'm happy I experienced a love like ours; a friendship like ours. I'm a better person for having had her in my life. And I think to myself, I'll always keep my same cell number. Ya know, just in case she ever wants to reach out to me. I'll still be here. And I want to get to that point. Like those friends you don't see or talk to ever but then you do and you catch up a little and it makes you smile. That's what I'd love to have one day.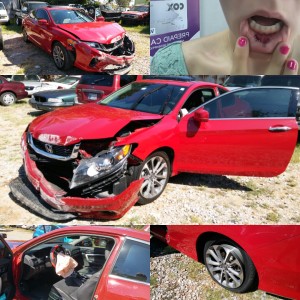 Just recently I experienced another unexpected blow. My baby sister unfriended me on Facebook. No blow up; no reasoning. She merely responded to my voicemail "I do not wish to speak to you. I need space from this family." Enraged. Crushed. Perplexed. All of the above. I still am pretty clueless as to what is and has happened. She has been one of those that haven't had the best outcome from Paul's death. Not that there's a great one but I'd say she hasn't probably coped in the most healthy and effective manners. She, too, was by my side when Paul passed. She was stern and tight lipped. I knew what he meant to her. Our Papa was her everything. He was her idol and her beacon as to what a good man is. We lost him in 2009 and Jamie was understandably crushed. When Paul entered our lives in 2010, they were instant buddies. Paul had that way about him and he accepted her completely. She was his family. She looked up to him and they had a wonderful, quirky banter between them. It delighted my soul to see my sister happy and to love this man that I loved so dearly. I'd say my sister comes by many of her mannerisms quite honestly from our grandmother. She keeps it in and holds her head tall. She is unbelievably stubborn but has a heart of gold. I didn't see her shed many tears for Paul; although, I knew that on the inside that she was shattered. In the midst of my grief, I was not able to be a big sister to her and to try to console her and encourage her to seek help and that the stuff you build inside eats at you until it finds its way out. She has said a couple times over the last year or so that I didn't understand what she lost and while I did offer my ear to her, she never took me up on that. I have felt her pull away and I have given her her space thinking that she would find her way in time. And I was crushed on a recent sister date that I thought was going swimmingly, when she told me I was a shitty sister. Basically that I wasn't there. I tried to explain to her that I was always there even if I wasn't up her butt. My words didn't hold much meaning with her and I sat there and listened as she expressed her discontent with our family. I tried to tell her what family meant to me and that her family loved her dearly but it fell on deaf ears. After I received the response from her that she didn't want to speak to me, I reached out to her fiance. I pleaded with him to help my sister…to guide her…to help her find happiness. I was not accusatory. I felt like I was really at his mercy but I was not greeted with kindness in return as his reply was as follows:
You still don't get it after all this time. When Paul died he left very big shoes to be filled in everyone's lives. He didn't text once a week asking how are you, he texted saying come over or im coming to get you twice a week at least. When he said im here for you, he listened, he didn't put in his opinion or judge or say how it should have been done. When he said his door was open he made sure it was physically open when we got there. He never said maybe we should see a therapist. he never said she's not the same girl, he just learned how to love the new one. He never said she wasnt ok, he just showed up to lend a ear to listen or a shoulder to cry on. And he DEFINITELY never said this is not my sister. Im not saying your a terrible sister, but you have not even come close to what she lost when she lost Paul.Sorry to be so blunt but if you deny any of this just know, that's why you two aren't close anymore
I didn't say anything; although, my first reaction was 'SHUT YOUR FUCKING MOUTH'. I held my tongue. I love her. I want the best for her. Even if it's sitting on the sidelines until she tags me in. Saving my patience for when she comes back. I hope she comes back. I'll still be here. And when that time comes, we will sit down and have a conversation about Paul. About what he meant to both of us. That his death is not some type of competition. His death is a reason to pull closer and not a reason to cause any type of rift between anyone; especially, not between us. It is never acceptable to use Paul's death as a reason to shun me. His life is not one to put against mine. His integrity, actions, heart are not ones to place head to head and toe to toe next to my own. He was my partner. He was my husband. He was her brother. He was her friend. They are not to be compared. I have not made that abundantly clear to her in past times because I've walked on eggshells trying not to upset her. I have done her a disservice by allowing these actions/thoughts/behaviors to continue. This is a situation where I should have stood strong and voiced my thoughts even if it meant she got angry with me and cut me out of her life. Because now I see that she has done that regardless. Nevertheless, family is family. Our family is amazing. I have seen them pull through some difficult times together. I've seen us support each other. Cry with one another. Laugh with one another. I have faith in my family. I'm proud of my family. I'm confident that she will pull through whatever it is that she is going through and find her way back. We will be here when she does because THAT is the kind of family that we are.
What has been amazing to me since the loss of Paul is the reaction of others. You never really realize the impact that one life has on so very many until you lose them. I knew the very night that I lost him that many would be saddened by this, devastated even. What I didn't realize was that history would be rewritten in the minds of some loved ones left behind, relationships would be destroyed and lives would be changed for the seemingly worse. It was naive of me to think that everyone would walk away with this realization that life is fucking short–that you should seize this day–that you should never let a loved one know anything contrary to how you  truly feel about them–to love more and hate less. Sure I know about grief–as a nurse, as a grandparent-less grandchild, as a widow–that it is personal and that it is different for each of us. I know that rationally. And this is the main reason that I have given slack and understanding to those who have given me less than love and empathy throughout my loss–when others looking in have said "what the fuck is wrong with them? How can they treat you this way?" I've tried my best to respond with kindness and understanding. I've tried to remain peaceful and of the right mind. To hope that they will move past this and find peace of their own. I have kept hope that time heals all wounds and surely when that occurs they will come back to me, we will embrace and all will be forgiven. That is what has been transpiring in my mind, the rational side. In my heart though, on the inside where all is raw–I'm a bundle of nerves. Constantly on high alert.  I constantly think 3-5 steps ahead. I'm conscientious of what I may say and how that may impact others. Just as with this blog. I started it on the premise that I would be honest and truthful. And I have been. But I've also filtered. Not because what I think and feel is wrong but because of how others might feel. Because of how it may impact them. Because maybe 5 years from now my former bff will change her mind and decide she loves me and wants to be in my life so I must guard what I say as to not hurt the chance of the slim possibility. I was describing how it feels to be on guard of a 'what could be' relationship to Lisa's 16 year old. And as the words just fumbled out of my mouth, I realized how ridiculous it sounded. She was not confused by what I was trying to say though. She got it because she, too, unfortunately, battles with extreme anxiety. She very calmly and plainly said 'that is hard. But sometimes, even though it's hard, you have to just put yourself first. To do what's best for you. And you know what? We will be there for you. Because we love you". Wow, right? Wow. I love that kid. She is 100% right. And that is exactly what I am working on doing. Practicing what I preach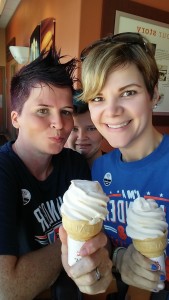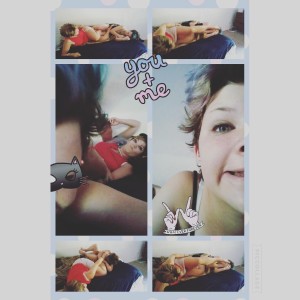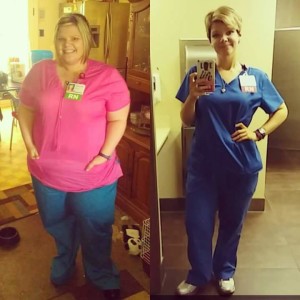 As always, guys: live for today. Love everyday. Hug those you love. And be sure to tell them exactly what they mean to you.